Web Design and Web Development Company in Jaipur India - Jaipur
Monday, 14 March 2011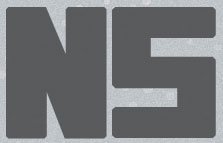 Contacts

Manu Goenka

91-9462575853
Item description
Nakulsoft is a professional website design and development company in Jaipur india. We offers IT outsourcing services, web development, offshore web development in India, PHP offshore development, shopping cart and eCommerce website solutions, PHP programming services, flash website design, flash intros, dynamic website development, search engine optimization and website promotion. We have experienced website designers, professional web developers, SEO Experts a multi talented team who are committed to deliver excellent services primarily focused to quality of work, time management and cost control.
Nakulsoft welcomes you to outsource your IT needs to India at affordable prices. We offers IT Outsourcing Services, Web Development, Offshore Web Development in India, PHP Offshore Development, Shopping Cart and Ecommerce Website Solutions, PHP Programming Services, Flash Website Design, Flash Intros, Dynamic Website Development, Search Engine Optimization and Website Promotion.
Please feel free to browse through our services offerings and contact us for a quote that is unique and affordable.