Hire a SharePoint Expert in 24 Hours- NPS Software - Jaipur
Thursday, 16 November 2023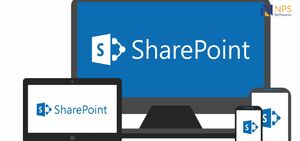 Contacts

983757362

09982063456
Item description
Hire a SharePoint Expert, Hire the best Microsoft SharePoint Development specialists with NPS Software in Just 24 Hours.

Businesses run in the dynamically changing world of Digital transformation where they search for effective solutions that both improve efficiency and promote cooperation and creativity. This technological change is centered on MS365, a comprehensive collection of different applications meant to promote productivity and organizational success. One of the components of this pack is SharePoint which happens to be a powerful tool for helping businesses organize, work together, and disseminate information.

The choice to recruit either a SharePoint expert or M365 consultant is an important step in tapping into the potential benefits of SharePoint in organizational collaboration, management of information, and business process improvement.