CCNA Training Institute in Jaipur - Jaipur
Thursday, 20 March 2014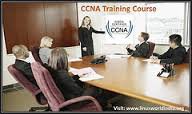 Contacts

Preeti Chandak

9351009002
Item description
LinuxWorld Informatics Pvt Ltd. is a well-known Training & Development Centre, Security Solution Provider Company in Jaipur. We are Provides 100% competitive and job-oriented courses Training Program for B.Tech, M. Tech., MCA, BCA and other students who are pursuing course in computer related (Information Technology and CSE) technologies.
LinuxWorld Informatics is the First Authorized & Premium RedHat Training & Examination Partner in Rajasthan and First ISO 9001:2008 Certified Organization working dedicatedly on Linux & Open Source Technologies in entire Rajasthan. All classes are taken by Mr. Vimal Daga – technologist, keynote speaker and entrepreneur who is also the chief technical officer at LinuxWorld Informatics Pvt Ltd.
LinuxWorld Informatics is the Authorized Training Center of RedHat, Cisco, Ethical Hacking (Basic & Advance Module), RHCE, RHCSS, RHCA, CCENT, CCNA, CCNP, CCIE, security, certificate courses, development and Database management, Network Administration, Programming Languages, Applications/Software Packages, and Server Administration.