Birthday Party in Jaipur-Purplepoppy - Jaipur
Thursday, 4 January 2018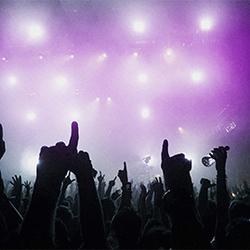 Contacts

Ekta

9928100668
Item description
Purple Poppy Event Organizer Company Offer you all quality services at affordable prices. Our services include Destination Wedding Planning and Corporate Event Management, Event planner, Wedding reception planning, fashion shows, dance shows, Parties, marriage parties, party supplies, birthday organizers Jaipur, birthday party organizer, child birthday party planning and more. Call Us - +91-992810068"
purple poppy - the event management company, has made its mark in the corporate world with understated celebrations created with a grasp of the very particular, niche brand of organization that serious conclaves of a corporate nature entail. Subtle, tasteful and muted, events planned by Party Planet complement the restrained refined ambience to corporate dos.
For us, what matters first is the quality of work delivered with client satisfaction being the most important ingredient of success. Carrying the same dedication, integrity and passion at all events and an in-depth understanding of how your business works and what you hope to achieve, Purple poppy , aims to deliver results that exceed your expectations giving your business associates, delegates and employees a memorable experience and a fabulous time.